Latest News
Hearing Loss and Falls—They Are Tied Together
February 24th, 2016

"Human walking is a unique activity during which the body, step by step, teeters on the edge of catastrophe." says paleoanthropologist John Napie. So what keeps us from simply falling over? If you've ever had a bout of vertigo or dizziness or inexplicably lost your balance, you know the feeling that comes over you – one of not knowing which way is up or down. Even that awful nauseous feeling that has nothing to do with something you ate. So what keeps us upright? Our hearing! Well, the complex vestibular system, to be more precise, and hearing loss can create – yes, a cascade of catastrophe.
Balance depends on nerve signals from three systems -- eyes, legs/torso, and inner ear balance organs -- that comprise our vestibular system. The hearing and balance systems are connected inside the inner ear. Nerve signals, which go to the brain, help us to stay upright. If something goes wrong with one of these three systems, it can make us lose our balance.
Our vestibular system prevents us from falling forward, and helps us to simply stand upright. It lets our brain know how and where our head is moving. It's been described as akin to multiple gyroscopes, much like those used to tell a pilot where, in space and time, the plane is flying.
When things go wrong.
According to the National Institute on Deafness and Other Communication Disorders (NIDCD), if you have a balance disorder, you may stagger when you try to walk, or teeter or fall when you try to stand up. You might experience other symptoms such as:
- Dizziness or vertigo (a spinning sensation)
- Falling or feeling as if you are going to fall
- Lightheadedness, faintness, or a floating sensation
- Blurred vision
- Confusion or disorientation
Other symptoms might include nausea and vomiting, diarrhea, changes in heart rate and blood pressure, and fear, anxiety, or panic. Symptoms may come and go over short time periods or last for a long time, and can lead to fatigue and depression. Ruling out hearing loss or ear disorders is one of the first steps in a differential diagnosis.
A study from John Hopkins and the National Institute on Aging finds that even a mild hearing loss triples the likelihood of falling. With every 10-decibel increase in hearing loss, the risk of falling rises by an additional whopping 140%. Hearing loss reduces the awareness of the environment and researchers suspect hearing loss places extra demands on the brain's resources, distracting the brain from carrying out other tasks, such as maintaining balance and walking. But falling is not an inevitable part of aging, and shouldn't be simply accepted as an occurrence of getting older.
With corrected hearing, sounds in the environment that can warn of danger are more noticed, and the senses can act in unison instead of being overloaded to compensate for poor hearing. For seniors, and even for those over 50 who may have a faster progression of hearing loss due to prolonged technology use such as cell phones, earphones, etc., potential loss of balance makes it even more essential for people to be proactive in their approach to hearing loss. People who cannot hear well may stay by themselves and be less active. Reduced activity can put you at risk for falling, in and of itself. Hearing professionals urge those over 50 to get a baseline hearing screening and to make annual hearing screenings part of their health regimen.
Hearing loss is an invisible condition and it usually comes on slowly so many individuals are unaware of the extent of their hearing loss, may deny it if suspected, and often don't report it on physical exam, nor do primary care physicians routinely test for hearing loss. But when hearing loss is corrected by the right hearing aid, the comments often reflect the level of unawareness of the problem before, and an appreciation for having the world open to them again.
Make a donation through our "Hear for Children" campaign, and enter to win Puro Kids Headphones

September 25, 2015
Check out these Puro Kids Headphones! Four lucky people who donate through our "Hear For Children" website will win these. These volume-limiting headphones will protect your child's hearing, and is a great way to ensure that they are not listening to their music too loud. These Puro headphones are suitable for all children, and promote hearing loss prevention so children do not damage their hearing at an early age. Please make a donation to the "Hear for Children" campaign to enter this raffle, all donates are appreciated. Thank you!
Beltone Teams Up with Hasbro Children's Hopsital
September 15, 2015
Beltone East has teamed up with Hasbro Children's Hospital, for our first ever "Hear for Children" campaign. This is our way of giving back to the community and raising money for equipment for the Pediatric Audiology Department. Hasbro helps children with hearing loss that have more critical needs that may need surgery and specialized care, and they could use our help! Every little bit helps, and the link to donate is below. Click here: https://giving.lifespan.org/beltoneNE
Thank you for all your consideration and potential charitable contributions for this campaign!
Beltone Hearing Foundation Winner from Waterville, ME
August 21, 2015
Joyce Morisette, 76, a resident of Waterville, Maine will be the next recipient of hearing aids through The Beltone Hearing Care Foundation. The Foundation, a 501(c)(3) charitable organization, donates hearing aids to those who are in need, and are unable to access them. Both individuals and organizations are eligible to receive assistance from the Foundation through direct nominations to Beltone or at one of its over 1500 locations across North America.
"Beltone has always had the mission of helping the world hear better through our products and professional hearing care services, said Beltone New England President and CEO, Michael Andreozzi "This Foundation gives us a new path to achieve this mission by helping deserving individuals and organizations in their communities enrich their quality of life."
She suffers from a very bad hearing loss and has been in desperate need of hearing aids for a very long time. She's very used to just smiling and nodding hoping that she will be nodding at the right time when someone is speaking to her. In the last year, her hearing has gotten so bad that that she can only catch a few words here and there and she can no longer carry on a proper conversation with anyone. She can't hear people at a distance or if they turn away from her, she gets the information totally incorrect, it makes her want to cry all of the time!
It's become so frustrating that people are now starting to avoid her, and when she's speaking on the phone, she will get hung up on numerous times due to her inability to hear properly.
She came to her local Beltone Hearing Center for a hearing test. When they heard Morisette's story, they knew they had to do something to help her. They decided to apply to the Beltone Hearing Care Foundation to see if they could get assistance from them.
Well, miracles do happen and thanks to the Beltone Hearing Care Foundation and Beltone New England, Morisette was approved almost instantly and was fitted with new aids on Friday August 21st, 2015 This thankfully will make her life and her hearing much better again.
"I want to thank Felicia Curtis of the Waterville Beltone Hearing Aid Center for her amazing help" said Morisette. "I also want to thank my long time good friend Connie Francoeur for writing a letter to Beltone on my behalf. This goes above and beyond the call of duty of friendship. I am extremely grateful for what they have both done for me." "Their generosity is beyond belief and I will never forget their wonderful and kind act as long as I live. It's a dream come true. "
Throughout its 75 year history, Beltone has helped enrich the quality of life for countless hearing impaired individuals in the United States and around the world. By combining new technologies and superior care, the Beltone Hearing Care Foundation will give many more people the opportunity to hear. For more information, please visit www.beltone.com
We are completely ecstatic to be able to help Joyce Morisette who is a wonderful person in such need." stated Michael Andreozzi, President and CEO of Beltone New England. "She is truly deserving and a very caring individual who needed our assistance. We've changed her life for the better and that's what the Beltone Hearing Care Foundation is all about
Beltone Announces Hearing Aid Compatibility with Android
January 8, 2015
Beltone announced today that its innovative line of advanced hearing aids, including Beltone First™ and the Edison Award nominated Beltone Boost™, are now compatible with Android™ via the Beltone HearPlus™ app.
The Beltone HearPlus™ app allows users to tailor their hearing experience to match their personal preferences and accommodate their listening environment in a way that's both discreet and easy. Initially compatible with the Samsung Galaxy S5, one of the world's most popular Android smart phones, Beltone's hearing aids will expand to include other Android devices later in 2015. Beltone First and Beltone Boost hearing aids are already both Made for iPhone® and compatible with Apple® iOS devices (iPhone, iPad® and iPod touch®).
"We are thrilled to give iPhone users and now Android users access to the same discreet and customized hearing experience," said Beltone President, Todd Murray. "We are constantly striving to improve our technologies and give even more people the ability to improve their hearing experience and overall quality of life. Our entry into the Android market is the latest evidence of that commitment."
Beltone HearPlus for Android, available for download on Google Play™ in February 2015, allows users to:
Set preferred volume levels
Adjust treble and bass settings
Geo-tag frequently visited places – such as home, work, favorite restaurants and more – to automatically update profiles and adjust to specific acoustics
Employ the 'Finder' function to pinpoint hearing aids if misplaced
Check hearing aid battery levels
Beltone Boost Honored with Edison Award Nomination
December 16, 2014
Beltone Boost, a super power hearing aid compatible with the HearPlus app™, was recognized with a nomination for a 2015 Edison Award in the Lifestyle and Social Impact category. The Edison Awards is an annual competition designed to honor excellence in new product and service development, marketing, human-centered design, and innovation. Winners, who are announced at the Annual Edison Awards Ceremony and Gala in late April, represent "game changing" products, services, and leadership around four criteria: Concept, Value, Delivery, and Impact.
Developed as a super power hearing aid for those with severe to profound hearing loss, Beltone Boost is one of the most powerful hearing aids on the market today. With Made for iPhone integration and the Beltone HearPlus app™, Beltone Boost can connect wirelessly to Apple and Android devices without the need for an adapter or intermediary device.
Beltone Hearing Care Foundation story
August 8, 2014
Thanks to the Beltone Hearing Care Foundation Lucas, a 14 year old Massachusetts resident, was fit with a set of new premier digital hearing aids on August 7th in Auburn, MA. Lucas has moderate to severe hearing loss, and was diagnosed at such a young age. He has been wearing hearing aids since he was 3 months old. Without hearing aids, Lucas cannot get through his daily routine of school, sports, and other everyday situations.
Lucas' hearing aids were 8 years old and outdated for his hearing loss. They were constantly needing to be fixed, leaving Lucas without one or the other, or even both at times. His parents have tried numerous times to work with their health care provider to upgrade his aids, but it has become a dead end for them.
We are completely ecstatic to be able to help such a wonderful family, and be a part of changing someone's life for the better. After all, this is what the Beltone Hearing Care Foundation is all about. Michelle LaRiviere, Audiologist, and Director of Audiology here at Beltone New England had the pleasure of fitting Lucas for these aids.
Beltone Hearing Care Foundation strikes local Saugus man
July 30th, 2014
Beltone Hearing Aid Centers had the recent pleasure of fitting Michael Manfra with a new Premier Digital hearing aid system, free of charge, through the Beltone Hearing Care Foundation. This foundation helps the world hear better, finding creative ways to assist those in need of hearing help, especially those who are unable to access it. Though he is retired from construction work, Michael is constantly busy volunteering his time to the community. He speaks for Al-Anon all over the country, and tends to get frustrated when he has trouble understanding what others are sharing. It is extremely important to him to be able to respond appropriately, as he takes much pride in his work. "I can't help others if I can't hear" says Michael.

In his other free time, Michael works with the Society of Madonna Della Cava. This yearly event was brought over by his grandfather from Sicily, to honor the anniversary of a miraculous event that happened in their hometown of Pietraperzia. Both Boston and Pietraperzia hold this festival honoring the miracle of a young, 15 year old boy, who was deaf and a mute. This boy was led to an image of Madonna in a cave and while seeing this image, the young boy's hearing and speech was magically restored.
Michael helps organize and run this this event along with others in his area. The event raises money to help homeless children. He has a big presence in his community and being able to hear and communicate better will only allow him to do more for others. It is in Michael's nature to be helpful and generous, along with wanting to make a difference. The hearing aids that he has received will allow him to enjoy life more for himself and rightfully so for someone who does so much for everyone else

Four tips on speaking to your loved ones about hearing loss
November 30th, 2011
http://phb.secondsensehearing.com/content/hearing-loss-four-tips-talking-your-loved-one
Remember, hearing loss is an emotional journey. It usually can be easy for someone suffering with hearing loss to deny the problem. This can be frustrating for family members and friends, so here are some useful tips to address these issues.
Use I- When you are speaking to the person with hearing loss, use I, to describe how you are affected by their hearing loss. This way, instead of talking about "their" problem, this gives them less reason to become defensive.

Put fears to rest- Try to give examples of positive ways the hearing aids will affect their life. Maybe relate a story that might seem uplifting to them, to ease their fears.

Create awareness- When your loved one asks you repeat things, you can always remind them gently how many times they continually do this to you. This may help the person realize how often they ask for help to hear.

Stay positive- Always remind your loved ones about the positive things that they will gain from fixing their hearing loss. Studies have recently shown that correcting hearing loss can relieve depression, feelings of isolation and could even help fight off dementia. You can always surf the web and pull up numerous articles to help you with relating positive messages.
Summer tips for taking care of your hearing aids
Wednesday, July 16th 2014
http://mvprogress.com/2014/07/09/5-summer-concerns-for-hearing-devices/
With summer being in full effect, taking care of your hearing instruments is more important than ever to maintain good hearing. Here are some good tips to keep in mind throughout the hot and muggy weather.
Try to avoid placing your hearing aids directly in the sunlight. One of these places to keep in mind is in your car, windows can act as a magnifying glass and cause extreme heat. With this precaution, you can keep your aids from warping and damaging any computer chip components inside your aid.

Always remember to remove your hearing aids before hitting the water. Obviously this is a known fact, but the aids can sometimes be so small and discreet that you may quickly forget for a split second that your aids are in.

Remember, all sunscreen contains oils, so you want to make sure that after you apply the sunscreen you give any area around your ears about 15 minutes to completely dry. The oils in sunscreen could be damaging to your aids.

Lastly, use the hearing aid cleaning brush daily if possible. This way, any dust that comes along with the windy days will not get lodged inside your aid, and will keep the internal parts of your device safe and clean.
These tips are always useful, and not just during the summer days. Always remember to check back and learn new tips to keep your aids long lasting.
Sleep apnea tied to hearing loss?
Wednesday, May 21st 2014
http://www.newsmaxhealth.com/Health-News/sleep-apnea-hearing-loss/2014/05/21/id/572626/
Sleep apnea may not only affect your sleep, but now may be linked to hearing the loss of hearing as well. The connection between the two might be a combination of factors that cause inflammation and abnormal functioning in the blood vessels. The ear is prone to this type of injury. As studies continue, one thing that can be concluded from the study is that there is the potential that treating sleep apnea may improve hearing loss.
D-Day Vet Awarded for his Service
June 23, 2014

Beltone Hearing Aid Centers recently had the pleasure of providing Richard Holiver of Brockton with their top of the line, First 17 hearing aids. After hearing his story and the amazing service he has provided the country in the Armed Forces, it was an honor to present them to him completely free of charge.
Richard Holiver is a 90 year old war veteran who served on the beaches of Normandy when he was only 19 years old. The Patient Care Coordinator for the Beltone Brockton location, Dana Marchant, had the pleasure of speaking with him, and hearing all about his service and stories as if it just happened yesterday. He called Beltone in regards to hearing aids that he had purchased from the Veteran's Association (VA). He had run out of his battery supply and they sent him out more that did not fit his aids. Richard was positive that these were not the correct batteries, but the VA insisted that they were the same batteries he was always sent. Richard called Beltone to see if he could come in with the batteries they sent, along with his hearing aids so they could check them for him.
Mr. Holiver came into the Brockton office and brightened up the day with his stories and his personality. He was thankful to have an ear to listen, and the Beltone team expressed their thanks to him for all of his service, and that it was a pleasure speaking with him. Since he received the incorrect batteries from his current provider, Beltone sent him on his way with 6 packs at no charge; which he was more than thankful for.
The Beltone Patient Care Coordinator, Dana, happened to be at her son's baseball game the night after she had seen Mr. Holiver. She was telling someone about the story, and how great it was to speak to him. Mayor Bill Carpenter happened to be in the area along with his publicist who was extremely interested in her story. The mayor decided he wanted to present Mr. Holiver, along with President/CEO of Beltone, Michael Andreozzi, with citations for their dedication to Brockton and helping others.for their dedication to Brockton and helping others
People like Mr. Holiver do not come around often. How many times do you meet someone where you just want to do something special for them? Richard touched everyone at Beltone, and made them really think about his service and how we should take care of our veterans. He was so grateful for just an ear to listen and some batteries, but Beltone wanted to do more. They offered their very best hearing aids, a pair of First 17's, to Richard at no cost for everything that he has done.

(Photo above: Mayor Bill Carpenter, Richard Holiver, and President/CEO of Beltone New England Michael Andreozzi)
Beltone and Apple collaboration event
June 12th, 2014
Yesterday, June 11th, we held our first Beltone and Apple partnership event at the Apple store on Boylston Street in Boston, Massachusetts. This event was a free, informative session to those who attended, to learn more about the incredible advances in hearing aid technology with the Beltone First™ and how it seamlessly integrates with many Apple products. President and CEO, Michael Andreozzi, Beltone's knowledgeable team of Audiologists, as well as a Beltone patient Deborah Seymour(who currently wears the Beltone First), and her daughter Heather, were all present to educate participants and answer questions. The event was huge success and we look forward to offering more events like this in the future.
What contributes to infant hearing loss?
Hearing Review; May 2014
A new study led by The Hospital for Sick Children in Toronto, suggests that Infant Sleep Machines are capable of producing harmful sound levels that could possibly be damaging to infant hearing and auditory development. ISMs (Infant Sleep Machines) are devices used to help babies sleep better. Usually they are placed next to a baby's crib, and generate noise to drown out any other noises that could wake them. Recommendations are now being made for all the manufacturers of these ISMs to print warnings, require to limit the output level of sleep machines, location of the ISM near the crib, and to play for shorter amounts of time.
The growing hearing loss epidemic
May 30th, 2014 By Jeannie Ralston
http://www.foxnews.com/health/2014/05/30/growing-hearing-loss-epidemic/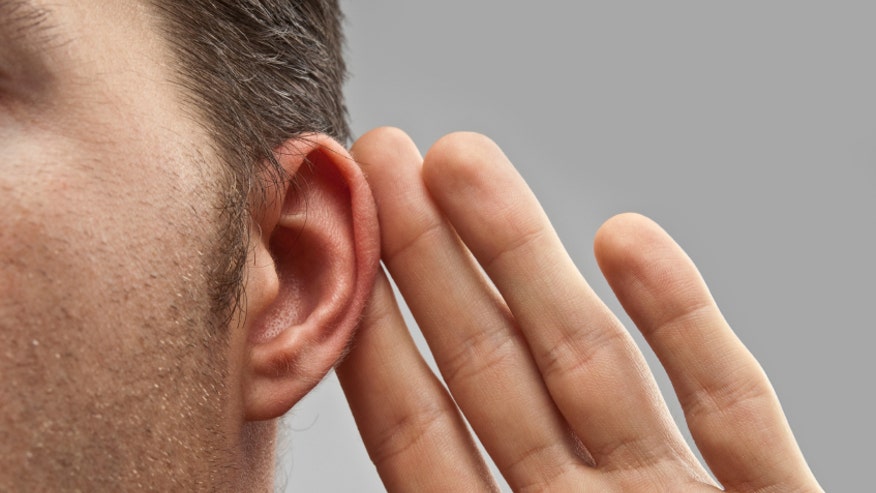 Early hearing loss is becoming a grim feature for people in their 40s and 50s. Studies confirm that people who do not deal with their hearing probelms have lower salaries and higher rates of unemployment. The hearing challenged are also at a higher risk for cognitive issues. Always remember, it is good to have your hearing checked every 1-2 years, especially if you notice any issues
Memorial Day and Hearing Loss
June 12, 2012 by David H. Kirkwood
http://hearinghealthmatters.org/hearingviews/2012/wars-damaged-survivors-must-also-be-remembered-and-helped/
In Honor of this Upcoming Memorial day, the US Dept. of Defense Hearing Center of Excellence has shared some compelling statistics about hearing loss. About 60% of those returning home from those Middle East conflicts have damaged hearing. About 840,000 of those who served there have tinnitus and more than 700,000 suffer from hearing loss. This makes these two conditions the most prominent disabilities among veterans of the past decades wars.
Boomers: iHear with iPhone
January 8, 2014 by Hilary Kramer
Source: http://www.forbes.com/sites/hilarykramer/2014/01/08/boomers-ihear-with-iphone/
Picture this: Your favorite restaurant is crowded and noisy. The couple at the next table is trying in vain to get two toddlers to use their indoor voices. It should be all but impossible to hear the conversation at your own dinner table. Fortunately, your hearing aids and iPhone are working together to put a stop to such distractions. Tap a few buttons on your iPhone, and your hearing aids instantly adjust to block out ambient noise and help you focus.
The next time you come back to that same restaurant, it's noisy again. The GPS function in your phone knows where you are – and tells the hearing aids to adjust accordingly – without your lifting a finger. Again, as before, you are able to focus on the conversation at hand, instead of the chaos that surrounds you.
These days, it should come as no surprise that gadgets are working ever more in sync to improve quality of life. The scenario I just described is about to become a reality, thanks to the launch of the Beltone First, the first "direct to iPhone" hearing aid. The aids, widely available in the first quarter of 2014 will be sold through Beltone and its network of more than 1,500 dealers nationwide. (Beltone is owned by GN Store Nord, the fourth largest hearing aid company in the world).
A few hearing aids have been able to connect with a smartphone in the past, but Beltone is first to come to market with an aid that eliminates the need for an additional device, such as a remote control or pendant-like device worn around the neck to serve as a link between hearing aid and iPhone.
Todd Murray, president of Beltone North America, says the Beltone First will in fact be more than just a hearing aid. By connecting with the iPhone, the Beltone First will also double as "personal headphones," and allow users to stream music, phone calls, GPS directions and other audio directly to the aids themselves. By offering the "best range of hearing experience," Murray says, Beltone can help ensure those with hearing impairments "don't miss out on life."
The introduction of Beltone First underscores the intersection of a game-changing technology with the emerging needs of an aging Baby Boomer population. As you might guess, Beltone will be targeting people in their fifties, sixties and beyond, who are among those most sorely in need of hearing aids, and who are also ready to adapt to new technologies.
Look at advertisements online, or in a newspaper or magazine, and it seems technology belongs to the young. There's no shortage of excited, unlined faces eagerly embracing new "smart" glasses or other wearable lifestyle technologies, which can do just about anything.
But there's another, quieter trend at work today too: statistics show that Baby Boomers have been taking a (perhaps not so surprising) leap into all things digital. Baby Boomers have long been an active generation, and Boomers are determined to fight the effects of aging. That means using all tools at their disposal.
While iPhone apps may be dominated by "Angry Birds"and ringtones, and a ton of "fun" activities, there's a growing market for "useful" apps that help improve or maintain everyday lives – and extend beyond calendars and note taking. For Boomers, there are apps that help turn phones into flashlights (in order to read menus better, for example), and even locate your car in the parking lot by using your GPS.Other apps can have an incredible impact on quality of life for the disabled, reading currency for the visually impaired, adjusting joint settings on a prosthetic limb and helping the speech impaired communicate.
http://www.youtube.com/watch?v=PGtP6ZQ6Lt8
"The real trend is toward connectivity," says Beltone's Murray. Noting that hearing aids have been ever shrinking over the last several years, Murray says too many Boomers have nonetheless been reluctant to embrace hearing aids. Many people "do not want to admit" they need aids. "They think the aids make them look older," Murray says.
Industry statistics bear this reluctance out: The World Health Organization has estimated that as many as 360 million people, or about 5% of the global population, has a "disabling" hearing loss. Yet hearing aids only address 10 percent of that need, Reuters.com noted late last year.
There are a number of reasons that penetration rate has been so low. The stigma of wearing visible aids may be one reason; technology itself may also explain why those who need hearing aids the most have been slow to embrace them. In years past, hearing aids, using analog technology, simply made sounds louder – all sounds. And that meant that the wearer frequently was bombarded by noise from every angle. In recent years, modern hearing aids have gotten smaller while adopting digital technology alongside directional microphones and filters that can let the wearer turn his or her head to focus on sounds coming from different places.
This technology, miniaturized in a tiny device and coupled with a direct connection to an iPhone or other iOS device, represents the next generation of hearing aids, with Beltone First letting users easily customize their hearing experience like never before.
I mentioned the "restaurant scenario" at the beginning of this article; there are other possibilities as well. New apps will help the hearing aids to adjust to situations such as driving, where one would need to hear what's going on in all surroundings. In that case, the iPhone could be used to turn off directional filtering. Or, in a crowd setting: imagine a version of Siri's voice recognition software giving the hearing aid user a way to focus on one speaker and mute everything, and everyone, else.
Regardless of the app, Murray says, the graphical interface for Beltone First's app will feature larger buttons, easy-to-navigate icons, and a library of settings available to the user at a touch or swipe of the screen.

It's easy to see this device being a hit for a younger, plugged in generation. But will the cool factor of iPhone help Beltone First's tiny hearing aid close the gap between those with hearing loss and those doing something about it among the Boomer generation? We'll find out soon enough.
Scheduled for wide release over the coming weeks, Beltone First will be marketed in a new, tech-enabled way, through an educational push via social media, online video and other outreach efforts, reaching both hearing aid candidates and their families. Pricing for the premium product will be announced closer to availability.
BELTONE® LAUNCHES BELTONE FIRST™, A REVOLUTIONARY HEARING AID
New Made for iPhone® Hearing Aid Offers a Whole New Hearing Experience
CHICAGO, Illinois – Beltone First hits the market today as a revolutionary hearing aid capable of streaming high-quality stereo sound from an iPhone®, iPad® and iPod touch® without the need for an additional pendant-like device. Wearers can also customize their hearing experience through the Beltone HearPlus app. Beltone First advances a number of Beltone technologies which already lead the hearing care industry. Among them:
Beltone First applies the latest and most advanced integrated sound processing technology, providing top-rated quality sound.
Beltone First is a Made for iPhone hearing aid that offers direct streaming of sound from iPhone, iPad and iPod touch, allowing wearers to utilize their hearing aids to talk on the phone and listen to music in high-quality stereo sound without the need for an additional remote control, accessory, or pendant.
The accompanying Beltone HearPlus app allows users to set preferred volume levels as well as treble/bass settings, and use geo-tagging to assign and adjust to the acoustics of frequently visited places like home, work, favorite restaurants and more. Beltone HearPlus™ also features a 'Find My Hearing Aid' function to help users pinpoint their hearing aids if misplaced.
Beltone First is the smallest wireless Receiver-in-the-Ear hearing aid brought to market by Beltone, yet powerful enough to address 90% of all hearing losses.
Beltone's unique 2.4 GHz wireless technology is behind this latest technological breakthrough. Beltone First is the first hearing aid on the market to integrate this processing advance with Bluetooth® Smart technology.
"We are committed to improving people's lives through technology that makes it easier than ever for Beltone wearers to control their hearing aids," offered Beltone President Todd Murray. "We have developed the world's best hearing aid by combining Beltone's life-changing technologies with the compatibility and global prevalence of iPhone, iPad and iPod touch."
About Beltone
Founded in 1940, Chicago-based Beltone is part of the GN Hearing Care Group, utilizing advanced technology to produce hearing aids sold in the United States, Canada and over 50 countries worldwide. In addition to providing outstanding service and support for its U.S. hearing care network operating in over 1,500 offices in North America, Beltone remains the most trusted brand for quality products and care among its patients and adults aged 50 and older.
The iPhone and "Apps for Life": Hear n' Aid for Boomers
February 10, 2014 by Hilary Kramer
Source: http://investorplace.com/2014/02/aapl-fb-apps-for-life/#.UzHdMIXeLdh
It seems that tech headlines as of late have centered on the young, their social media habits and hot gadgets gone lukewarm – from Facebook's (FB) supposed "teen problem" to Apple's (AAPL) "disappointing" iPhone sales. It's earnings season, of course, and that means tech company shares rise and fall on quarterly metrics such as clicks per thousand and apps downloaded. But perhaps lost in the shuffle is the fact that there are some tech-centric trends emerging that are not only good for business, but good for improving quality of life, too.
While games like Angry Birds still dominate the list of app store best sellers, the next wave of software innovation to hit handheld computing is shaping up to be an actual game changer – "apps for life," you could call them.
The wearable computer is already evolving into a role as home health monitor, diagnostic tool and exercise coach. Exercise bands can now bring heart rate, blood sugar and other medical data to the handheld device, giving physicians a regular record and consumers a more immediate sense of how well they're doing with their diet or exercise programs. And as Apple points out in a recent video, the iPhone can control artificial limbs: yes, there is an app for that.
Now, the iPhone will be transformed into a hybrid "audio command" center and hearing aid. Due to debut in February, the app, and the hearing aid that will utilize it, should shine a spotlight on an under-served, and key market – not teens, tweens or millennials, but Baby Boomers.
It's no secret that the Baby Boomer generation is spending a lot of time, and money, to combat the effects of aging. But it's interesting to note that industry stats show more than 350 million people have appreciable hearing loss, yet the hearing aid industry, which has rather anemic sales growth in the single digits, has yet to make significant inroads to serve that population.
That's at least partly due to the fact that nobody wants to look like a) they're getting older and b) they need some assistive technology to function as they once did. But those concerns can disrupt real quality of life. Anyone who has ever worked with a colleague or relative whose hearing is failing knows how frustrating it can be for both parties to communicate with one another.
Currently, several hearing aids can wirelessly connect with other devices via Bluetooth technology. But they also use an intermediary, pendant-like device, which may attract attention, as it is certainly more noticeable than the hearing aid itself.
Enter Beltone First™, the industry's first direct-to-iPhone hearing aid, which will be released this quarter and sold through Beltone's network of more than 1,500 dealers worldwide (Beltone is a unit of GN Store Nord). The Beltone aid takes a different approach than many of its peers, and eliminates the "middle man" device. By syncing with the iPhone, the Beltone aid also functions as a type of "audio command center" which also allows users to stream audio from videos and music directly to the aids.
Due to its unobtrusive appearance and lack of bulky intermediary device, Beltone First may help in alleviating the perceived stigma of hearing aids. Certainly there's a benefit to Apple as well, as the company can remain relevant to an aging user base (the ones who first bought Apple computers, say, 30 years ago).
The app itself will offer a range of personalization options that can fit just about any social situation. The iPhone will be able to adjust sound settings automatically for background noise. For instance, the app can "remember" whether a restaurant you frequent is noisy, or hushed, and adjust the aids' setting accordingly, using the iPhone's "geo-tagging" abilities.
There are other features that can be of use to Boomers, who may be starting find themselves a bit forgetful. Similar to the popular Find My iPhone app, you can actually find your lost hearing aids, first with GPS and then via direct connection.
Though the Beltone will initially be released to work with the iPhone, GN Store Nord is developing an Android version for anticipated release later this year. That means that Boomers will be able to use these "apps for life" no matter the device they choose.